Following the move into Step 4 of the Governments roadmap on Monday 19th July, we would like to reassure you that safety will remain our priority as we work with our colleagues in the Blackburn with Darwen Public Health team to ease the restrictions that are currently in place.
Over the coming weeks our leisure team will be working hard to get us back to normal as soon as possibly whilst keeping our staff and customers safe.
We would like to take this opportunity to thank you for your continued support as we re-open.
Your safety is still our priority
We are encouraging our members to continue wearing face coverings within our buildings to and from activities and be respectful of others as per government guidance
Please still "do your bit, clean your kit" within the gym and classes – wiping down equipment after use
Staff will continue to have a lateral flow test twice a week across all our venues
All screens, sanitising stations, reduced touch points and ventilation of areas will remain in place
Heightened cleaning regimes will remain in place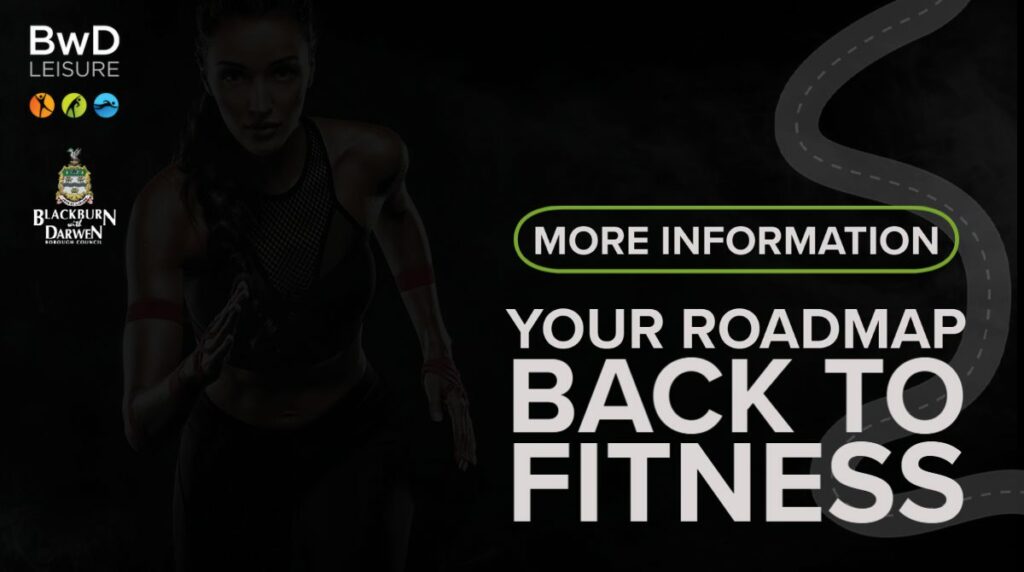 What is changing?
From the 19th July
Spectating outside of safeguarding can return indoors
Changing areas/cubicles/lockers are open fully
Gym to remain bookable for now but we are increasing the capacity and number of sessions
Fitness class capacities to be increased
Swimming pool programming under review
Casual Astroturf bookings return
Fitness classes re-start at Witton Park Arena
From Friday 13th August
All equipment to be moved back into the gym at Darwen Leisure Centre.  Please note the gym will be closed 12pm – 5pm whilst this move takes place
From Monday 16th August
Studios and Sports Hall to re-open at Darwen Leisure Centre – racquet sports and 5-a-side bookings re-start
From Monday 23rd August
Gym at Witton Park Arena to re-open with bookable sessions – times to be announced
From Monday 6th September
Sauna and Steam rooms to re-open at Blackburn Sports and Leisure Centre and Darwen Leisure Centre
Temporary booking system will be removed for the gym and swim