BwD Leisure manages four swimming pools at two sites in Blackburn and Darwen, with plenty of provision for public swimming seven days a week. Swimming is available to the general public and members at BwD Leisure during publicised Public Swimming sessions including early morning swimming and parent and toddler sessions in our small pools.
Centre Timetables
Click on the links below to download a copy of our latest timetables:
Blackburn Sports and Leisure Centre Pool Timetable
Darwen Leisure Centre Pool Timetable
Price list:
Public Swim/Lengths/Lane Walking:
Adult £4.75, Junior/60+ £2.90
Familiy Swim
( 1 adult & 4 jnrs or 2 adults & 3 jnrs):
£13.80
Parent & Toddler
(1 adult & upto 2 toddlers):
  £4.75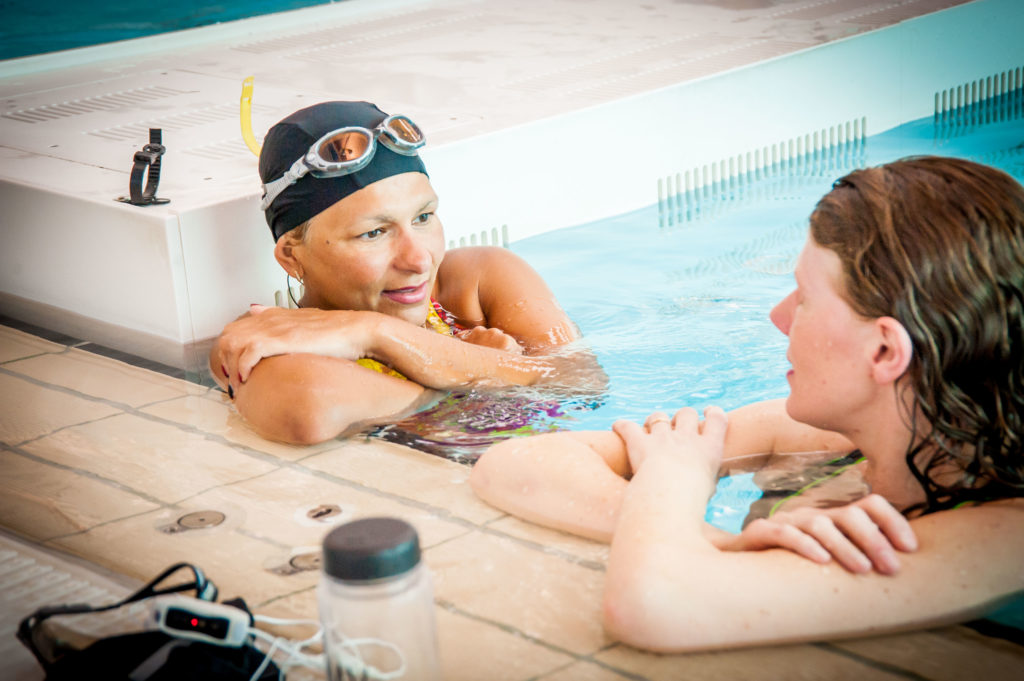 Swimming Pool Admission Policy For Children
Children under the age of 8 must be accompanied by a responsible adult in the water.  A responsible adult is someone who is aged 16 years or over.  Only two children aged 1 – 8 years can accompany one responsible adult.  Children under the age of 1 require one to one supervision, unless it is a Parent and Toddler session where two children per adult is allowed.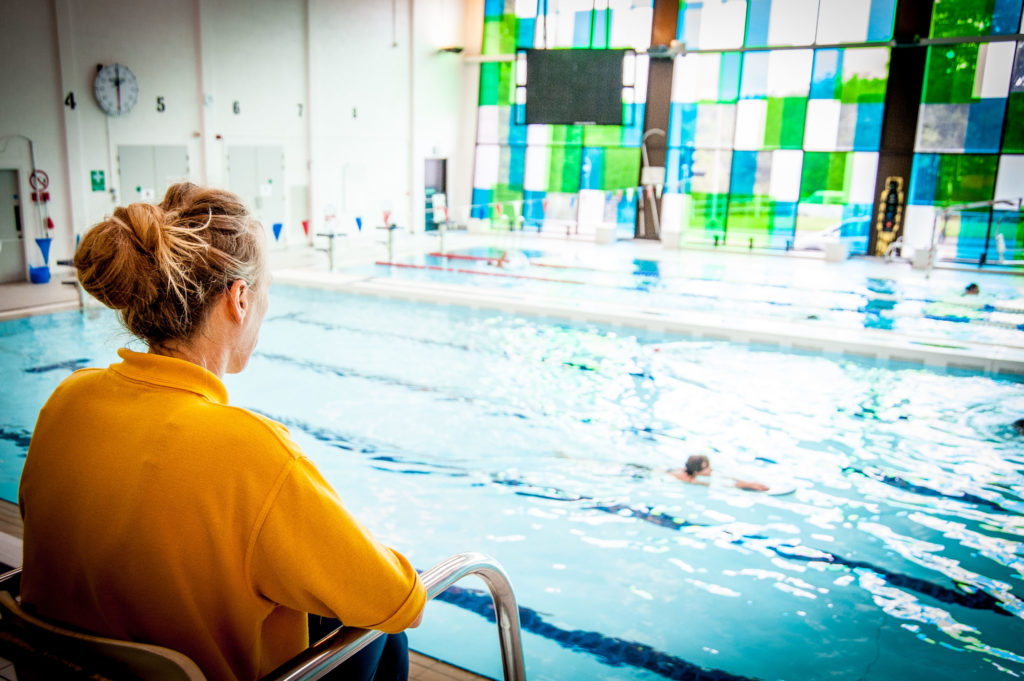 Changing Room and Locker Information
The changing room is in a family/communal style – there are no separate male and female areas. This gives flexibility, as it allows parents with children of a different gender, easy changing. There are group changing rooms for schools, which can be sectioned off from the rest of the changing area.
There are large family changing cubicles and all other cubicles are much larger than normal so that each one can fit one adult and one child. There are several baby changing units. There are individual enclosed showers and general shower areas.
All lockers in the centre operate by using £1 coins which are returnable. Keys for the lockers are on a wrist band which you can take with you when you swim. Re-usable locker tokens can be purchased at reception for £1 each.
Disabled Facilities
Access to both the small pool and the large pool can be made via small sloping steps or if required a pool hoist or pool pod is available to lower bathers into the water. These can be used either standing or in a wheelchair. The leisure centre has large disabled changing rooms with the use of a hoist in the Wet Change Village. Lockers in the pool changing area and upstairs are accessible for wheelchair users. A lift is also available between floors. For more information please contact the leisure centre who will be happy to discuss on the telephone or arrange a visit to have a look around the facilities.
Pool Safety and Admission Rules