We love swimming and we love to teach children and adults to swim.  It's so rewarding to achieve this important lifeskill, but more than anything at BwD Leisure, we have great fun while learning.
Our swimmers take a journey through aquatics and develop a wide range of skills, following the Swim England Learn to Swim Scheme.
What is Learn to Swim?
The Swim England Learn to Swim Scheme is BwD Leisure's swimming lesson provision for children and adults aged 3 years+.  Lessons are available at Blackburn Sports and Leisure Centre and Darwen Leisure Centre at various times throughout the week with each lesson lasting 25-30 minutes.
Continuous Assessment Programme
At BwD Leisure we understand that every swimmer is an individual; our continuous assessment programme means that swimmers will progress through the programme at their own pace. Re-enrolment on our courses are generally every 8-12 weeks.
Learning through Fun and Games
A fun approach to learning is so important  for chidren and adults alike.  The easiest way to aquire the skills needed to be a confident swimmer is though fun and games.
The Swim England Learn to Swim Scheme takes this approach to learning to swim, giving swimmers the core skills needed to be a competent swimmer.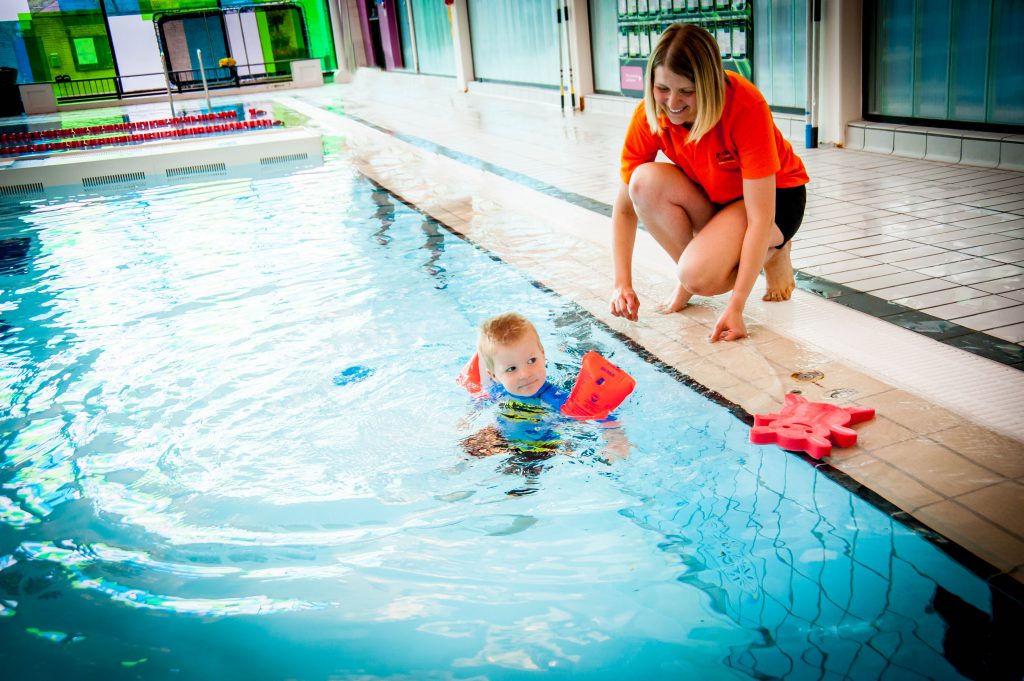 Further Information
Due to current government restrictions and an extremely high volume of swimming lesson applications, we have temporarily removed the online lesson application link. We apologies for any inconvenience this may cause, and hope to reopen the applications as soon as possible.
Contact