BwD Leisure offer a fantastic range of Group Exercise classes catering for all fitness levels and abilities.  Our friendly and fully qualified instructors are always on hand to welcome you and help you if you're a beginner or new to a class and will motivate you to challenge yourself if you are a regular class participant.
At BwD Leisure we have a class for everyone and we will help you find the right classes to suit you. Some classes are more intense than others although it is up to you as an individual, as to how hard you want to push yourself to achieve your personal goals. Remember, small steps lead to great sustainable results.
If you are new to exercise we recommend you try our Body Conditioning, BodyPump, Bums n Tums, Zumba and Spin type classes. You can start at a lower intensity or using lower weights and build upon this as your fitness improves and you feel stronger. These classes are fantastic no matter what your current fitness level and they allow you to push yourself using the alternatives the instructor provides in the class.
We also offer more intense classes such as GRIT Strength and H.I.I.T (High Intensity Interval Training) which are proven to increase your body's metabolic rate.  Adaptions for exercises in these classes are given and with work rest ratios you can complete as much as you want or as much as you can!
If martial arts boxing classes are more your thing, we have a wide range of Hatton Boxing, Boxercise and Boxmaster classes.  These are all non-contact classes that use punching and kicking techniques which provide a great cardiovascular workout.
If you prefer a less intense class and a calmer approach to exercise we offer classes such as Body Balance, Yoga, Pilates and Tai Chi.  These classes bring your mind and body together, improving posture, strength and flexibility.  PiYo combines both Pilates and Yoga and takes you to the next level in terms of core strength and flexibility.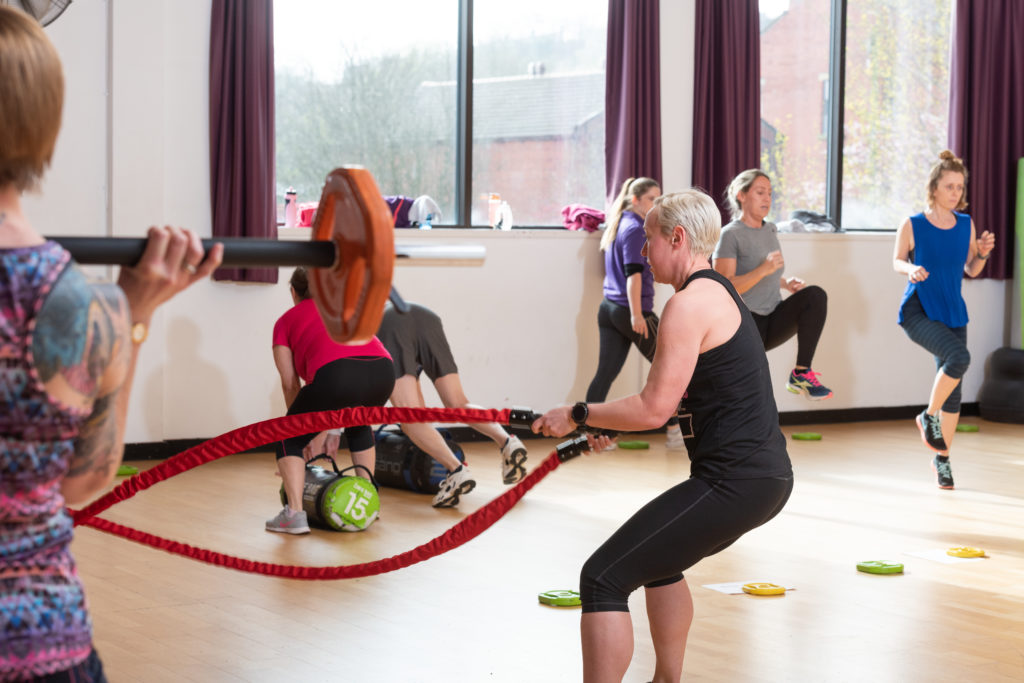 Group Exercise is a fun way to work out in a friendly environment and could be the key motivation you need to help you achieve the results you are looking for. The classes are also a great way to meet new people and make friends.
What are you waiting for? If you haven't already taken part in a class, take a look at our fantastic studio timetables below.
If you would like more information or further guidance on the best classes to suit you, please speak to a member of the team.
COVID-19 Latest Updates
For the latest information please visit our dedicated COVID-19 page.